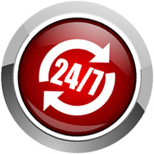 Endeavour Plumbing
We specialise in rental and residential work and bring to each job over 35 years of experience.
Being on call around the clock also means we can get your place back to normal in no time. Busted toilets or hot water systems need attending to straight away and we have the team ready and waiting to head to your home or business regardless of the time or day.
A plumber servicing Glen Waverley should be up on all Council regulations and requirements. Owner of Endeavour, Ben Anderson makes sure all his fully qualified tradesman are kept up-to-date so they all follow the correct and latest procedures.
Our services include clearing blocked sewers and drains. We'll use our video sewer inspection equipment and electronic location device to quickly find the source of the problem so we can clear it efficiently and effectively.
We're the plumber helping Glen Waverley residents with hot water service including repairs and replacement. With so many options around you need solid, sound advice and we can bring this to you to help you make the best choice for your home or office.
Gas is also what we are qualified to work with, holding all the necessary accreditation certificates to ensure gas piping, repairs and replacement are carried out in the safest way possible

If you need a plumber in Glen Waverley with roofing expertise we also fit the bill. We can repair or replace roofing depending on the problem and will always look for the most economical option for you.
When you choose the plumber for Glen Waverley and the surrounding area whose family has been in the business for decades, you can feel confident you are getting the best advice and service around.
Call Ben on 0403 531 071 or send us an email using the form on this page.