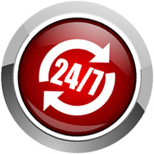 Acrow Plumbing
Michael, owner and proprietor of Acrow Plumbing, is the only call to make if you want the most experienced plumber in town who boasts the best reputation.

In operation for over 10 years, and plying his trade for even longer, Michael is the best choice plumber for Cherrybrook and the surrounding region for a long list of reasons:
Experience
We have been doing this for decades. We have seen it all and know how to deal with all the tricky plumbing situations that the rest have never seen. Over the decades our reputation has developed unblemished as a result of the pride we take in our work, and the care we show to our customers.
The right tools
There is nothing worse than having your time wasted on a call out when your plumber doesn't have the tools for the tricky fixes that can unexpectedly be found. We are the Cherrybrook plumber who has the arsenal to go with our knowledge. Even the worst blockages, small and large scale, are no problem as we have a CCTV unit to isolate the problem, and can then choose from our Electric Eel or Jetter, depending on the job. This means your time isn't taken up unnecessarily and the job is done at the best price.
Industry knowledge
We have seen it all. As the plumber around Cherrybrook with the know-how, we do all general plumbing and maintenance on an industrial, commercial or domestic scale. Additionally we are happy to take care of Solar Hot Water and all plumbing renovations.
The moral of the story is that for the right choice of plumber in Cherrybrook, we are the ones to call first. Save yourself time and money, and join our decades long list of satisfied customers.
Call us today on 0412 641 754 to have a chat about what we can do for you. Or you could send us an enquiry by email just by filling out the contact form above.