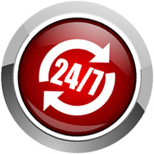 Acrow Plumbing
No matter what the plumbing job - domestic, commercial or industrial - we are the plumber for Toongabbie residents and businesses who has sensible solutions.
For you, this means we can quickly analyse the problem and then come up with the most practical way to do the job. This ensures the work is done properly the first time so you aren't disrupted for longer than necessary.
For many years now, we have been the trustworthy plumber in Toongabbie. We care about the quality of our work and about maintaining our excellent reputation in the area. We have worked hard to build a solid customer base and it's this great work ethic that transfers across to all the work we do - from fixing a leaking toilet to excavation work.
If it's a pipe blockage causing you grief, we can be there to find and fix the problem. We have a CCTV Camera that can show us the blockage so that we can find the correct solution. If we can, we will flush the obstruction away with our water jetter. If it's a more serious problem like a collapsed pipe we can pin point the exact location using our pipe locators and then fix it properly so that the blockage won't happen again.
Your plumber in Toongabbie should also appreciate that you don't have time to waste. When we are called to a job we always strive to meet the appointment and if we can't we will reschedule a time that suits you.
To speak with the plumber servicing Toongabbie who cares about quality and service call us on 0412 641 754 or fill in the form above and we'll reply to your email shortly.