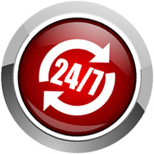 Acrow Plumbing
And we all know how critical that is when you just want the job done right the first time.
The last thing you need is tardy and poor workmanship. All that does is cause you and the plumber grief - and nobody wants that.

We are the plumber in Winston Hills you can totally trust and rely on.

Owner Michael Crowhurst has 20 years industry experience and really gets that you, the customer, wants that personal treatment that comes with a plumber who really cares about the job they do.

We understand that:
• When you schedule a time for a tradesman to see you, you expect them to turn up on time.
• You don't want tradies in your house making a mess and not cleaning up after themselves.
• That you want a professional job for a fair price.

This is what we consider every time someone calls us.
If there's a plumber in Winston Hills who can get the work done more professionally, we'd love to meet them!

Whether it's a blocked drain you need cleared or a bathroom or kitchen renovated, we have the tools for the job to ensure it's done as efficiently as possible and for the right price.
Having a CCTV, Jetter and Electric Eel means we can tackle any blocked drain and get it cleared fast - and that's great for the bank balance. The less time we spend doing a great job, the cheaper it is for you.
We can also help answer all your hot water enquiries and have experience with Natural and LP Gas.

If you'd like more information or just need to speak with a highly qualified plumber in Winston Hills, call Michael on 0412 641 754 or you can send an email by filling out the form above.