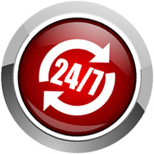 Fusion Plumbing
We have been plumbing in the district for many years and really understand the terrain. This helps us make the right decisions when it comes to any job - domestic, commercial or industrial.
We are the plumbers Glenhaven can turn to when you want great ideas for renovating your bathroom, laundry or kitchen. We know what products work well and look great and can also help you choose items that save water and money!
Blockages in pipes and sewers are also our specialty and we have the most modern equipment to clear your drains with as little fuss as possible. And that means less expense! We don't need to dig up your garden unnecessarily because we have all the latest tools of the trade to clear the obstruction away quickly and efficiently.
We can also advise you on hot water and gas installations and repairs. There are so many products around that it's easy to get bamboozled. We're the plumber in Glenhaven who can cut through the confusion and help you choose the system you'll be happy with well into the future.
It's also comforting to know that when you choose us to be your plumber in Glenhaven you can trust that our commitment to excellence is what has kept us in business all these years.
To us, professionalism is critical from the moment you call us. We actually keep appointment times and do every job - no matter how big or small - as well as it can be done to ensure customer satisfaction from the beginning to the end.
So phone the plumber Glenhaven trusts on 0412 228 319 or send an email using the form above and we'll get back to you as soon as we can.