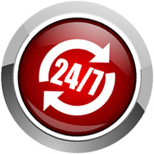 Fusion Plumbing
Call us for an obligation free quote, or to talk about our services.
We operate in and around Schofields, and provide emergency and maintenance plumbing for all domestic and light commercial sites. We have decades of experience in the industry as a Schofields plumber, so we are prepared for any contingency.
All of our professionals are fully qualified according to the highest industry standards. We have built our team based on complementary skillsets which allows us to guarantee our customers that no matter what their unique requirements, we have the best Schofields plumber for the job. Our team members adhere to our high professionals standards. Punctuality, efficiency and respect for your home and business is guaranteed. Before you commit to us, you will understand the work that well do and the cost breakdown – no hidden charges.
The Schofields plumber for all your general plumbing requirements.
Our services range from leaks, drips and bursts, through to gas fitting and installations. We also specialise in drain clearing and hot water repairs and installations.
Don't risk your emergency on an untested Schofields plumber. As local experts we guarantee the fastest response to your call. All our vehicles are always fully equipped and ready to be deployed instantly. Furthermore, we won't hit you with inflated call-out fees and hidden charges. All our customers enjoy obligation free quotes.
Contact us when you need a Schofields plumber that stands out from the crowd. Our reputation is grounded in professionalism, reliability and competitive pricing. Our customers already have the peace of mind that you should have from your tradie.
Call 0412 228 319 right away to speak to one of our helpful team members. If you send an enquiry using the box in the blue panel above, we'll get right back to you.