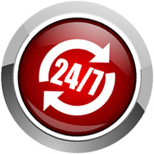 Fusion Plumbing
Kevin Kelly and his team work around the clock to ensure all your plumbing needs are met.
Emergency Plumbing
When you discover you don't have any hot water, when you have an annoying leak or when the toilet is blocked, you need someone there fast. Kevin and his fully qualified plumbers can be at your Merrylands home or workplace at any time of the day or night to sort things out. They will arrive ready to get stuck into fixing or replacing to ensure your life gets back to normal as soon as possible.
Maintenance
It's easy to ignore those plumbing jobs that really should be attended to before they get worse and cost more to fix. Like roofing repairs. Don't wait for a big downfall of rain before getting gutters fixed. It could lead to your home being flooded unnecessarily and causing more damage.
As your friendly plumber in Merrylands we always aim to please. That begins the moment you call us. We set realistic appointment times so won't keep you waiting. We arrive on time. We listen to what you want. We charge fair prices. Everything you need to ensure calling a plumber to your Merrylands premises runs as smoothly as possible.
When you call us you can also be confident we hold all the latest accreditations. So if you require gas work, you'll know that we will do the job as safely as possible and to the highest standard.
All our staff are fully trained and insured to ensure you are totally happy when choosing us to be your plumber in Merrylands.
So call Kevin on 0412 278 319 to find out how we can help you. Or put your enquiry into an email by using the form on this page. We will reply as soon as possible.