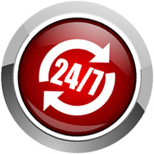 Kieran McGuire Plumbing
Kieran McGuire Plumbing are they local guys that know the business of plumbing better than anyone. When you choose one of our plumbers, you are guaranteed to get a fully trained professional who takes pride in the job he does for Macarthur residents and businesses.
We have been in business for many years now, and as a result, we know plumbing and we know the Macarthur region. We've seen it all and have what it takes for even the toughest of jobs.
We have the tools of the trade which is important. If you choose the wrong plumber with the wrong tools, you could wind up with a time consuming and messy job on your hands. This will cost you unnecessary dollars – make sure you choose the team with the experience and the right equipment, cutting the cost and doing the right job for you.
We can take care of all things plumbing. There is no stuffing about when it comes to blocked pipes or drains. Our equipment includes an 'Electric Eel' and a 'Jetter' so our team can make the right decision as to which tool is best for the job. We don't stuff about looking for the problem in the pipes either. Our 'CCTV' unit and 'Pipe Locators' allow us to find the problem faster and more efficiently than anyone other plumber in Macarthur.
So why is all this so important? Well, it's simple – we are experienced, professional plumbers, we've been in business for 15 years, we have the right equipment, we take pride in our work, and we know Macarthur. All this amounts to a fast, tidy, professional job that will save you or your business money.
Call Kieran McGuire Plumbing now on 0416 038 338 and we'll sort it out for you. You can also send an online enquiry by filling out the above form.