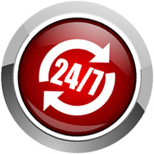 Kieran McGuire Plumbing
Our business has been operating since since 2001 and so we have the experience that is so essential for this business.

We can have a plumber to you anywhere in the Wollondilly area, and are ready to work around your schedule. We have the tools and the knowledge to take care of the toughest of jobs. Our skilled labourers will come to your home, business or industrial site to provide you with the best option.

Our plumbers in Wollondilly have the widest repertoire available in the district. We will get the job done as efficiently as possible using state of the art equipment. Our team will look after all your general plumbing, including bathrooms, laundries, blocked pipes, hot water systems, drains, water efficiency issues, and so on. We will also do pre-purchase inspections and general servicing – as our plumbers in Wollondilly have years of domestic and commercial plumbing experience.
Here's why we are the plumber to call first.
We have:
· Electric Eel
· Jetter
· CCTV
· Pipe Locator
This means we have the right equipment for the job every time, making us the best choice plumber Wollondilly has to offer. So if experience, professionalism, local knowledge and convenience are important to you there really is only one choice. Make sure you call us, and we'll send one of our experienced and friendly plumbers to have a look at your job. We will quote the best price and do the best job – this is our guarantee!

So call us now for quote if you need a plumber in Wollondilly. We understand your busy schedule and because of our large team, we are the plumbers that can fit in with you.

For the best choice plumber in Wollondilly call us on 02 4657 1469 or send us an email enquiry by filling out the form above.