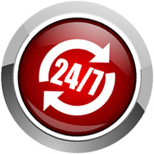 Kieran McGuire Plumbing
Owner Kieran McGuire has been a plumber for long enough to have the required runs on the board and young enough to be enthusiastic about what he does. He wants to be your go-to plumber in Picton and the surrounding district because he can guarantee a job that's second to none.
For over 15 years Kieran has been doing all things plumbing including:
1) Clearing drain blockages.
We have all the tools required to clear pipes and sewers efficiently including a CCTV to make the initial diagnosis. A jetter that flushes debris away using water at high pressure. An electric eel that grinds away the obstruction allowing the pipe to work as it should.
Having the right gear equates to professionalism and top class service.
2) Gas
We are the plumber in the Picton area who has all the accreditation to complete gas work. We can install gas lines, do repairs and arrange for any maintenance you may need.

3) Hot Water
Confused about the type of hot water system you need? Talk to us first. As a plumber servicing Picton we know and understand the different types of systems that will be suitable for your individual situation. We can answer your questions and help you through the changeover process.
When searching for a plumber in Picton ask the questions and get the right answers before proceeding.
Questions like:
"How much experience do you have?"
"Do you have all the licences and necessary accreditations?"
"How do your prices compare?"
"Will you show up on time?"
"Do you guarantee all workmanship?"
When you do your homework you will realise that we are the plumber in Picton to trust and rely on.
Need to know more? Call Kieran on 0416 038 338 or fill in the form above to send us an email.