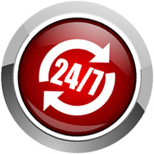 Ty's Plumbing Services
Make sure the plumber you choose in Prospect knows exactly what they are talking about before you sign them up to do the job.
With 25 years experience as a plumber in the Prospect region, you can feel sure Ty and his team know and understand all there is to know in the industry.
They have been doing jobs of all sizes and scale - from the smallest domestic job to the largest commercial project - and this enables them to undertake all work confidently and efficiently. So you can be sure the work will not only be done properly but be done to the highest level and that time won't be wasted, costing you more than it should.
To be the real deal, a plumber in Prospect should have all the latest tools of the trade and more. We do, including a CCTV and jet blaster and electric eel to clear blockages in pipes and drains and a Vaporooter to help stunt root growth.
Plus we can help with any gas work. We have all the accreditations so know how to undertake this type of work as safely as possible.
In fact when it comes to plumbing there isn't anything we can't do and haven't done before.
And when it's hot water you need help with, we can give advice that will enable you to make the decision that's best for your family. Like what type of system will give you the best results. What systems are available in your price range. Whether solar is an option. We'll answer any question you have and help you decide what's best for you.
We specialise in strata and commercial maintenance and offer a service that ensures everyone involved is happy with the outcome.
For that quality no fuss plumber in Prospect give Ty a call on 0409 999 129.
To send through an email enquiry you can use the form above.