Hot Water Northern Beaches


• Electric
• Gas
• Solar
• Heat pumps
• Repairs
• Servicing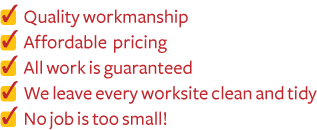 For 24 hour hot water service on the Northern Beaches!
Here at Platinum we specialise in repairing and installing hot water systems on the Northern Beaches.

Rhys Manion, who owns the business, is fully qualified with over 10 years experience so really knows what he's talking about when it comes to hot water.
And being based on the Northern Beaches means he can be at your home or workplace fast when you suddenly find yourself with only cold water running from the taps.
Knowledge is everything when looking for advice because it can be the difference between a good experience and a bad one.
We know what works. So if you were considering solar we can help you decide if it suits your situation. Upfront costs are more but the long term savings are better. Obviously shade is an issue and if your place does't get much sun in the right places then this really isn't an option. Gas really only suits if the lines are already there and electric systems are good for "like for like" replacement but use the most energy so over the long run are the most expensive to run.
But whatever you are considering, when it comes to hot water for the Northern Beaches we are the ones who can help steer you in the direction that will work best for you and your family or employees.
We also install thermostatic mixing valves that prevent scalding by ensuring the water temperature is not too hot and the temperature is kept constant and safe.
This is particularly important in the older homes especially if there are elderly residents or young children residing there.
For fast and efficient hot water services along the Northern Beaches call Rhys on 0421 637 410 or send an email enquiry using the form above and we'll be in touch shortly.