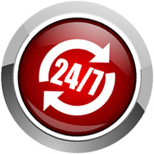 All Districts Plumbing
We not only deliver a great service but we are known for our problem solving skills. So when you have a plumbing dilemma you can really trust our advice and know it will be a practical, effective and long term solution that we offer.
A plumber in Caboolture should also know the region well and because we have been working in the area for close to 25 years there is not much we haven't seen. And all this knowledge is brought to each job we do. Priceless! We offer a range of interior, roofing and underground services for residential and commercial clients. Anything from sorting out a leaking toilet to repairing guttering or clearing blockages.
It's also good to know we are the plumber Caboolture residents and businesses can turn to for water saving initiatives. A few changes can save hundreds of dollars and we can do a water efficiency management plan to show you where you can save.
We also believe in the old fashioned customer service that is seldom found these days. We are the plumber who'll arrive at your Caboolture property on time. We are friendly from the beginning to the end. We do the most professional job possible and we tidy up before we leave. And the bill won't take you by surprise as we are upfront with all our prices with no hidden costs.
So give us a call and find out how we can help you.
Phone 1300 000 237 or 0439 886 909 and trust you'll be getting the plumber Caboolture recommends.
Or you can send through an email by filling out the form above.