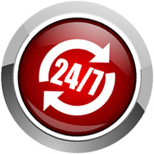 All Districts Plumbing
That's because we believe that any tradesman or business should operate professionally at all times and regardless of job size. But what does this mean?
Arriving on time
We keep our appointments and won't leave you hanging about wondering where we are. We set realistic times to come and check out a job and if we do get delayed unexpectedly we will let you know as soon as possible.
Top class workmanship
All our plumbers are fully licensed and trained to do the job right so when they arrive at your Strathpine home or place of work you can be sure they will know the best way to go about any plumbing situation.

Fair prices
Our experience as well as having all the latest tools like a Closed Circuit TV Camera and High Pressure Water Jetter, allow us to get in and get things done as efficiently as possible. Because we spend less time on the job than others who may waste time, we can keep our prices competitive. And you can be sure there will be no hidden costs.
So before calling any old plumber to your Strathpine property, think about these important factors. They can be the difference between a good and bad experience. And let's face it, nobody has time to waste these days dealing with non-professionals. A plumber servicing Strathpine should also be aiming to keep you as a regular. We do this because we don't disappoint.
Talk to the plumber for Strathpine who puts customer service first on
1300 000 237 or 0439 886 909.
Prefer to send us an email? Just fill out the above contact form.