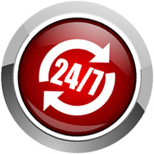 All Districts Plumbing
Let us be your plumber in Kallangur and you can rest assured you'll be getting a quality job for an affordable price.
We can do this because of our decades of experience and our tools of the trade.
We have a CCTV to help us easily locate the source of a pipe blockage and can then use our high pressure water jetter to dislodge the obstruction.
All this saves us time and, in return, you money.
We take absolute pride in our professionalism that you will notice form the first contact with us. We are the plumber who will turn up to your property in Kallangur or the surrounding district on time.
We are the plumber who will listen to what it is you need done at your Kallangur home or workplace. And this can prevent a misunderstanding. We won't barge in and make mistakes that could be costly to everyone. From a leaking shower to roofing and guttering and hot water advice, we offer the lot when it comes to maintenance plumbing for residential and commercial clients.
All Districts Plumbing is well respected in the industry and we know what to do and how to go about it in the most practical and cost effective way. In fact we are known for our problem solving skills which is a vital asset to any customer.
We are the plumbers who knows Kallangur well and this local knowledge is invaluable. It means we understand what the local council requirements are as well as the type of plumbing used in the area, all of which help guide our decisions.
When it's a plumber with ethics and excellent work practices and advice you are after for your home or business in Kallangur give us a call.
You can reach us on 1300 000 237 or 0439 886 909 or via email by filling out the contact form above.