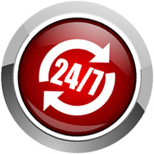 All Districts Plumbing
For almost 25 years we have been running a successful family business offering first class service that's second to none.
This is why they are the plumber recommended for homes and businesses throughout North Lakes.
We have established a team of professionals who can be at your place fast to get you out of a plumbing dilemma. Our fully licensed and insured plumbers will arrive at your place in North Lakes with a truck fully equipped so that they don't need to be going back and forth to get tools as they have them all with them.
That includes a CCTV for helping to locate problems in drains and pipes and a Jetter that uses water at high pressure to clear away debris that's causing a pipe to block. This is why it's always advisable to go with a professional outfit. Not every plumber servicing North Lakes will be as fully equipped as us and it's this attention to detail that stands us apart from the rest.
It allows us to be as efficient as possible and this in turn helps us keep our fees competitive.
You will also be pleased to note that we respect your time. That means we set realistic appointments and won't let you down by turning up late or not at all. Obviously sometimes a delay can't be avoided due to traffic or the like but rest assured we will keep you informed of our whereabouts and expected time of arrival.
So when looking for a plumber in North Lakes you can trust will go that extra mile to deliver the best service possible, give us a call on 1300 000 237 or 0439 886 909 or send an email enquiry by filling out the above form.