Blocked drains Balmoral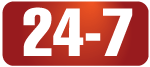 "I would like to thank Platinum Plumbers for their help with a blocked drain emergency recently. Rhys & Kristian quickly located the problem & even went out of their way to show me & explain it all on the CCTV screen! They relined the pipe & we haven't had any issues with tree roots since! Great service, happy to recommend to anyone." Sean, Narrabeen.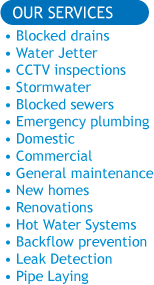 • Save water
• Hot water
• Leaking toilet
• Solar hot water
• Dripping Tap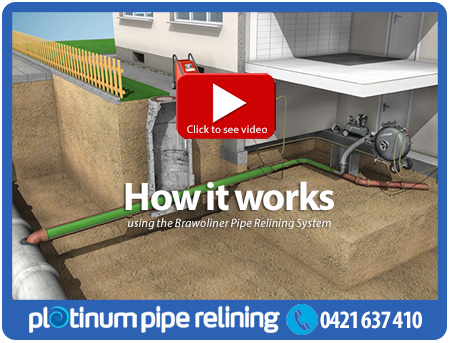 The professional team clearing blocked drains around Balmoral for over a decade.
Owner Rhys knows exactly how to go about clearing your blocked drains in Balmoral because he knows the area well.
He understands the type of piping used in the area and can make sound judgements based on this knowledge.
When called in to clear your blocked drains in Balmoral we'll bring in a variety of equipment that we can use depending on the problem.
CCTV Camera
This enables us to see right down the affected pipe and give us a clear picture of what it is we are dealing with.
High Pressure Water Jetter
We use this if the blockage is caused by debris like grime, silt, hair or a small household object that was accidentally flushed down the drain. It dislodges whatever is causing the problem and then flushes it away ensuring the pipe is working again as it should.
Pipe Relining
If we discover a pipe is cracked or damaged we can insert an inner pipe to strengthen it up and ensure it works properly well into the future. This also alleviates the need to dig up your garden to replace the pipe.
Excavator
We'll use this if the situation is a more serious one. Sometimes the pipe needs to come out and we can do this quickly and with the least disruption to you and your property using our excavator. This is usually the last option.
No matter what needs to be done, when you need your blocked drains in Balmoral cleared, we are the team who won't let you down on service or price.
We are available around the clock and can be there fast to get your home or workplace functioning normally once again.
Let us clear your blocked drains in Balmoral.
Give us a call on 0421 637 410 or send an email using the form on this page.