Blocked drains Chatswood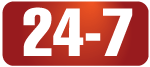 "I would like to thank Platinum Plumbers for their help with a blocked drain emergency recently. Rhys & Kristian quickly located the problem & even went out of their way to show me & explain it all on the CCTV screen! They relined the pipe & we haven't had any issues with tree roots since! Great service, happy to recommend to anyone." Sean, Narrabeen.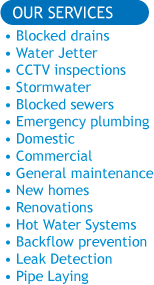 • Save water
• Hot water
• Leaking toilet
• Solar hot water
• Dripping Tap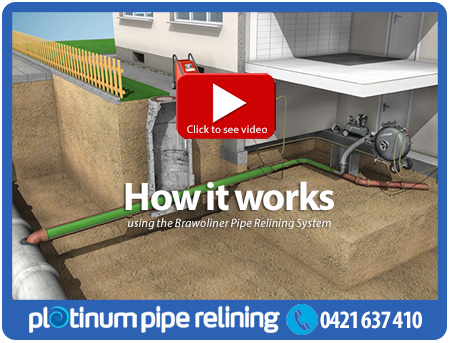 Living in a beautiful leafy suburb is great but it doesn't always agree with drains and sewers!

The well established trees in the district can send out roots that interfere with underground pipes. But this is not a problem for our professional team.
Blocked drains in Chatswood and the surrounding district are what we handle best. Because we know the area we know what we are dealing with and have the experience and satisfied clientele to prove it.
When called out to any blocked drains in Chatswood and beyond, we bring the right tools for the job because we know how important it is for you to get the blockage cleared and get your home or office functioning normally again.
We have a CCTV Camera so we can see down the pipe and know exactly what we are dealing with. Once found, the obstruction can then be easily removed with our Water Jetter. This is a fabulous piece of equipment that uses high pressure water to dislodge the blockage.
If we discover damaged pipes, we are one of the few who can offer relining. This is a NO DIG solution which means there's no need to turn your beautiful garden into a construction site to fix the problem. To see how it works, check out our video above.
Our professional service extends to customer relations. We understand that along with excellent trade skills, this is an important part of any successful business.

We want to be the go-to business for blocked drains in Chatswood which is why we work hard to ensure you are happy with us and the extremely professional job we do.
The better job we do, the better our reputation and the more work we get. We know word of mouth is invaluable and that's why we aim to please every time.
Need more information about blocked drains in Chatswood?
Then call us on 0421 637 410.
Or fill out the 'online enquiries ' form above and we'll get back to you as soon as we can.