For top class pipe relining services in and around Abbotsford, we stand by our excellent reputation.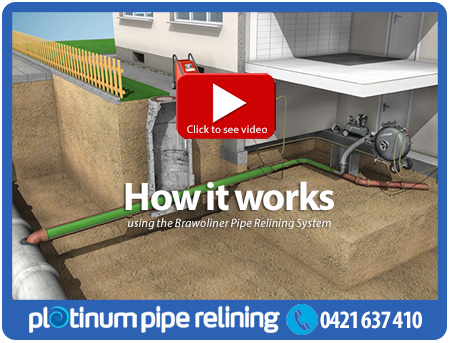 Pipe relining is the affordable and convenient solution for the Abbotsford region.
Gone are the days of messy and inconvenient back yard excavations only to fix the most remedial of drainage issues. The industry has moved on and the same big jobs can be done in not time and will no mess. All you need is the right equipment, and that is an investment we have made so that we can deliver the most comprehensive services to the greater area.
What exactly is pipe relining?
Instead of hauling in the heavy equipment to tear up your yard, all we do is feed a CCTV camera down the drain to locate the problem from the surface. Once this has been done, the next step is to feed a flexible resin liner into the pipe, fix it in place, then allow for a complete seal to form inside the preexisting structure. The best news when you choose pipe relining for your Abbotsford home or business is that instead of replacing piping, you are left with the original structure in place that is actually stronger than when it was originally installed.
If you have never dealt with us before you will be pleasantly surprised at our professionalism. We have serviced the Abbotsford area for years, and as the local pipe relining experts, we have what it takes to cover all the bases. Get in touch to talk about our wide range of services that you can take advantage of. It's all in a day's work, and when the job is done, you'll enjoy the benefits of fast, neat, expert work that is the most cost effective available. Ask around, local business has relied on us for years and you'll hear our name time and time again.
If you'd like to know more about our Abbotsford pipe relining or other services why not touch base. Check out the video at the top of the page for a more detailed explanation of the process.
To find out more speak to Rhys on 0421 637 410 or send him an email via the above form and he'll be back in touch shortly.