The pipe relining specialists in Allambie Heights.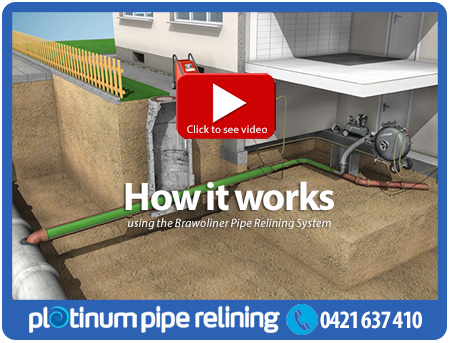 Broken pipes? Don't want the expense of replacing them?
You may want to consider pipe relining.
And if you are in the Allambie area, Platinum Plumbers can help you out.
They have all the latest equipment to undertake pipe relining and can be at your Allambie home or place of work fast to get the job done in a timely and cost effective way.
How does it work?
When you discover broken or cracked pipes, the usual thought is that they will need to be dug up and replaced. Just thinking about having to do this can be quite stressful because nobody wants the hassle and mess of having their garden or driveway or pool disturbed in the process.
However, developments in the plumbing industry have led to a new way of doing things without the need to dig.
Pipe relining is exactly as it sounds which means your Allambie garden can remain intact. It involves a liner being inserted into the affected pipe to form a new one inside that is stronger then PVC. It lasts longer and saves the money you would have had to spend digging up the problem.
When considering this option it is vital to speak with the experts first. At Platinum Plumbers we have been doing this type of work for years and know exactly how to go about it in the most cost effective and efficient way. We strictly adhere to the Australian Standard and carry out all workmanship as professionally as possible. We will get your home or place of work back operating as normal as soon as possible.
Thinking of pipe relining at your Allambie property?
Then call Rhys to find out more on 0421 637 410 or use the form on this page to send an email enquiry and we'll be back in touch shortly.