For top class pipe relining services in and around Artarmon, we stand by our excellent reputation.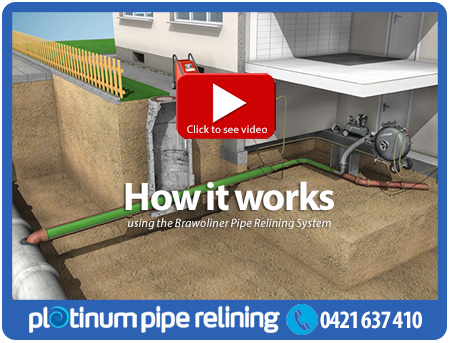 It's something to consider when you first call in a professional to check out a blockage. Do they offer pipe relining? Or will you need to call someone else to your Artarmon property if that becomes an option?
We do the lot because we have invested in the right equipment and want to provide the best service to our customers at all times.
And it all begins with an accurate diagnosis. We can do this because we have a CCTV camera which allows us to take a good look into the affected pipe. For blockages we'll bring out our high pressure water jetter which can usually dislodge the problem.
What if the problem is more serious? No need to fret because we recommend pipe relining over digging trenches to remove and replace the pipe. So if you're in the Artarmon area talk to us first.
We have state-of-the-art equipment that allows us to insert a resin lining into the damaged pipe from above the ground without the need to dig. The resin forms into the shape of the pipe and then hardens to create the new pipe. Such great technology as it eliminates the need to excavate. Everyone's happy!
The end result is strong and durable and will last well into the future.
We are well known in the area for our professionalism from the first time you contact us. We keep appointments, get the job done to a high standard and in a timely way and this enables us to keep our prices competitive.
Let us undertake pipe relining at your place in Artarmon.
To find out more speak to Rhys on 0421 637 410 or send him an email via the above form and he'll be back in touch shortly.