The pipe relining specialists in the Balgowlah area.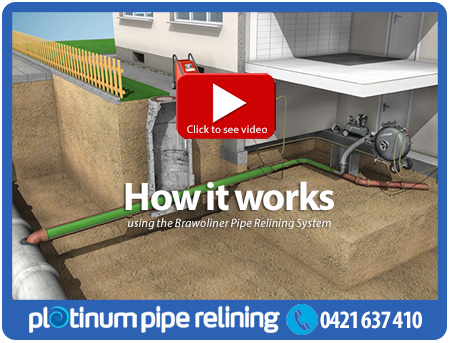 Why replace a damaged pipe when you can get it relined for a fraction of the price and achieve the same outcome?
At Platinum Plumbers we offer pipe relining services around Balgowlah because we know it works and is a cost effective solution.
When you discover a problem it could be caused by a number of reasons including tree roots or just wear and tear and old age. This previously meant you'd have to get in the diggers to lift the damaged pipes out and replace them with new ones.
Not anymore.
Pipe relining at your Balgowlah property is an affordable and easy solution to what used to be a big problem.
Basically it involves inserting into the damaged pipe an inner lining that then moulds and hardens to become the new pipe. So no digging, no mess and no stress!
Our team here at Platinum knows how to undertake pipe relining and whether it's an option at your Balgowlah home or workplace. We will arrive as soon as possible to do an appraisal before recommending the best and most affordable option.
We have the skills and experience necessary to do the job to the highest standard and are as professional as they come from beginning to end.
This option is of particular value if you have a steep property or difficult to reach pipes because there doesn't need to be room for excavators and all the gear required for digging. All the work is carried out under ground eliminating the mess.
It also means your beautiful garden won't need to be destroyed.
So don't just go for the traditional option when you find you have damaged pipes. Give us a call and discuss this new technology with us. We'll answer all your questions and guide you accordingly.
For expert advice on pipe relining in and around Balgowlah or Balgowlah Heights call Rhys on 0421 637 410.
To send an email enquiry just fill out and submit the form above.