When considering pipe relining at your Balmain property give us a call to find out how we can help.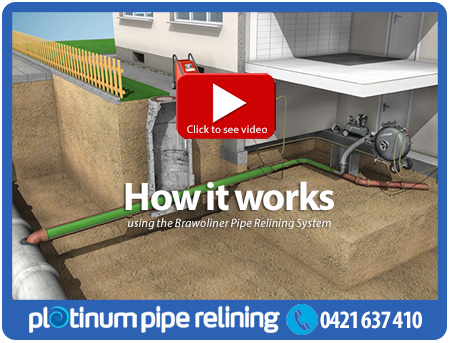 This innovative technique really does take the stress away when you discover you have a cracked, broken or collapsed pipe that just has to be replaced.
Today there is no need to excavate and dig trenches as we offer professional pipe relining services in Balmain and the surrounding area.
So what are the benefits?
Pipe relining is becoming popular in the Balmain district because the old underground infrastructure is starting to deteriorate, creating problems for homeowners and businesses alike. The technique allows us to fix the problem without having to dig trenches and create a big mess. Less disruption and far less hassle for all involved.
How does pipe relining work?
When called to your place in Balmain or the nearby area, we will firstly find out what is causing the blockage. If our CCTV reveals an obstruction like a build up of hair or silt, we can easily remove it using our high pressure water jetter. If the problem is more serious like a cracked or collapsed pipe, we can insert a resin liner into the affected area and will have things back working as normal within hours.
We have been plumbing for over ten years and there is nothing we can't do. From fixing leaks and roofs to renovating bathrooms and kitchens, we have the skills to undertake all jobs in the most professional and affordable way.
So give us a call to see how we can help you. You won't be disappointed in our practical and affordable solutions for all your plumbing needs.
Considering pipe relining in Balmain or the surrounding area?
Then call Rhys on 0421 637 410 or send an email by filling in and submitting the form above.