Introducing the best choice when you need pipe relining and other services across the Berowra locality.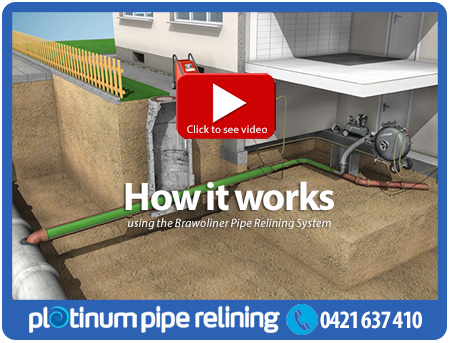 It's all in a day's work for our expert team.
Long contracted messy work is a thing of the past because we are now able to provide the most cutting edge solutions to our new and existing customers. Check out the video above to see how the Brawoliner technique actually works. It really is revolutionary.
As you can see, this is a game changer. No more digging means no more ghastly holes and excavation equipment. This saves you money. No more replacing broken piping with new fixtures. This saves you money. No more time spent trying to locate the site of the problem. This saves you money. Preexisting installations are left stronger than the original installation. This saves you money. Less manpower, less equipment, less time, less mess = less to think about. Pipe relining in Berowra is the new way forward.
We have assembled the best in the business to work under our banner. This is because we care about our reputation and strive to constantly maintain our golden standards. When you choose us to do your pipe relining in Berowra and the wider area, you are choosing the professionals that the rest of the locality rely on. Punctuality, affordability, neat and tidy work, and up front costings are all part of the package.
If you would like to know more about what we can do for you, don't hesitate. In addition to the services mentioned, our bag of tricks encompasses everything you'd expect from your local tradies and more. We really are a cut above the rest when it comes to quality of work and the savings we pass on to our customer base.
To find out more speak to Rhys on 0421 637 410 or send him an email via the above form and he'll be back in touch shortly.