Have you considered pipe relining?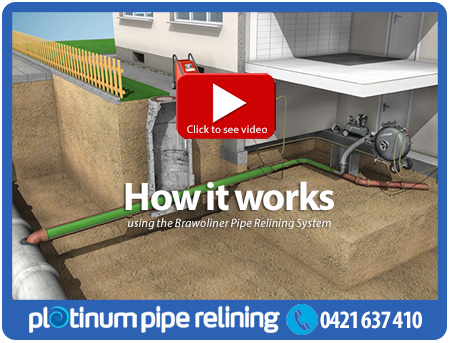 Now available across the Botany region, this is changing the game.
Check out how we do it in the video above. You'll be amazed just how quick and simple such a task that used to be so time consuming and messy has now become.
But don't choose anyone…
Our technicians are fully trained and expertly qualified to compete the task. We have invested in specialized equipment and updated our skillset so that we can offer the most reliable pipe relining for the Botany area. On top of this, you know you have chosen the right crew because we are the only team in the region that is consistently called upon by residents and businesses time and time again.
How does it work?
If you suspect broken or damaged pipes, we'll answer the callout with our CCTV camera. Fed into the piping from the surface, we can quickly locate and assess the damage. After we have done this, we simply insert a resin soaked tube into the preexisting structure, inflate and allow to dry. Once the resin is dry, you are left with perfectly sealed reinforced piping that is actually stronger than the original.
If you are interested in Botany pipe relining make sure you speak with the experts first. We are the most qualified in the region to perform this type of work. This is because we have taken the time to hone our skills and have invested in the right equipment. On top of this, our abundant experience is what sets us apart from the competition.
What else do we offer?
It's not just pipe relining across the Botany region that we are renowned for. We boast the most trusted reputation around. It's because of our punctuality, professionalism, pride in our work, and gold standard customer service that we are called on time and time again.
To talk to us about our Botany pipe relining and other services, pick up the phone today.
We're here to help you find the right solution for your requirements.
Or send us an email via the above form and we'll be back in touch shortly.