Make sure to choose the best equipped and most experienced team if you suspect damaged or leaky piping.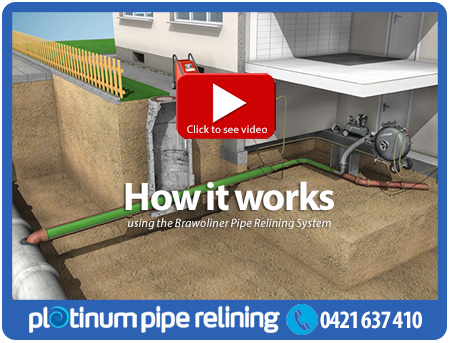 The right choice can mean the difference between a huge amount of time and money.
Unfortunately not all options are equal when it comes to pipe relining in the Camperdown region. This is why it is paramount you speak to an expert first – and we're here to take your call.
The Brawoliner pipe relining system, now available across Camperdown, is a game changer. Gone are the days when broken piping meant digging out the original structures and replacing them with new ones.
On the contrary, we use our specialized equipment to insert an inner lining into the problem pipe that becomes harder and more resilient than when your piping was new.
This process is so efficient and cost effective that you end up paying far less for the same professional services. In nearly every circumstance, our Camperdown pipe relining will be your best option. We are a local business and rely on our local reputation. This is what secures your choice. Our reputation was forged over the decades because of our attention to detail and up-front costings. We would never put this hard earned reputation in jeopardy and you are the ultimate beneficiary.
We understand that your time and space is of utmost importance. That's why we ensure that we arrive on time and complete the work we agreed upon as efficiently as possible. All our work is neat and tidy, and comes with our famous 100% guarantee. This level of professionalism is unmatched by the competition, and you'll see why when you touch base.
To speak about our pipe relining services available in Camperdown, call us on 0421 637 410.
We can find the best solution for you.
Alternatively, why not send an email enquiry by filling out the form in the blue box above.