Whenever you need a long term fix for broken or collapsed pipes, consider relining instead of replacement for your Castlecrag property.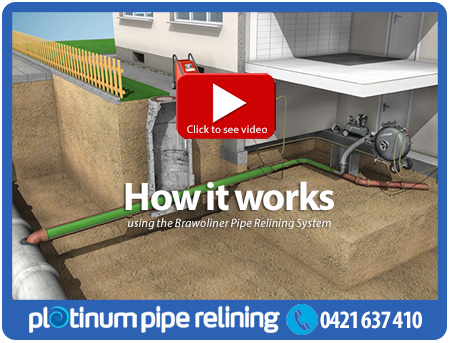 It is a much quicker and cleaner solution while providing the long term fix you are after.
We offer a 24/7 emergency service so can be there in a hurry to get things sorted out fast and effectively.
There are a number of factors that can cause a blockage, and in leafy areas tree roots are a big issue. Once they sense a crack they get in and cause all sorts of damage and bring everything to a halt.
We have the experience needed to be able to offer quality pipe relining services in Castlecrag and the surrounding suburbs.
Not everyone can offer this service which is invaluable in so many ways.
It's cost effective and doesn't involve any digging.
Once we have discovered where and what the problem is using our CCTV, if we discover the pipe needs replacing, we'll recommend relining it to help prevent damage at your Castlecrag home or workplace.
The work involves a special machine that is able to insert a flexible liner, made of resin, into the drain. This is then pressurised into place before hardening to form the new section of pipe.
You can trust our team to be reliable and punctual and to arrive ready to get the job done as efficiently as possible. We are getting a great reputation in the area for our professionalism which starts the moment you contact us.
Plus we do all other plumbing work around the home and workplace for fair and affordable prices.
Let us help repair your pipes with relining at your property in Castlecrag or surrounding area.
Call us on 0421 637 410 or fill out the form above to send us an email.