We are the pipe relining specialists.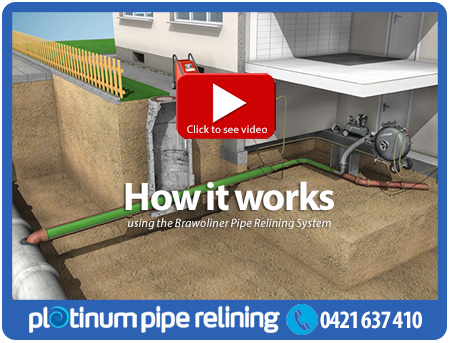 This is great news for residents and businesses of Coogee.
All our service professionals come equipped with the very latest in no-dig repair equipment to get you back on your feet within hours.
With the revolutionary Brawoliner pipe relining technique, now available in Coogee, leaky drains are dealt with in a fraction of the time. All our work is fully guaranteed to leave you better off than before. This is because we have invested in the most up to date equipment and have taken the time to ensure all our team members are fully qualified to handle every scenario.
Worried about the bottom line?
We understand. Back in the day, the prospect of a damaged pipe conjured images of messy and time-consuming work. The problem pipe was usually dug out and replaced leaving ghastly holes in your back yard. Even worse still, the manpower and time taken left you with a devastating bill. Not anymore! Check out the video above to see how quick and easy the process has become. All the time saved and reduction in material costs means our savings are passed directly on to you.
We are the leading provider for pipe relining services in Coogee and beyond. We are prompt and complete the job with minimal fuss. Our customers all agree, we take the headache out of what used to be a nightmare scenario. The most common feedback from our customer base is that it is a relief to be able to deal with such a professional team who is reliable and upfront. There is no second guessing when you touch base with us.
Want to know about our extensive range of services? We aren't just the best option for pipe relining in Coogee. Get in touch to have a chat about what else we can offer for your home or business.