Avoid messy trenches, muddy floors and damaged gardens when you choose pipe relining for your property in Cremorne or the surrounding suburbs.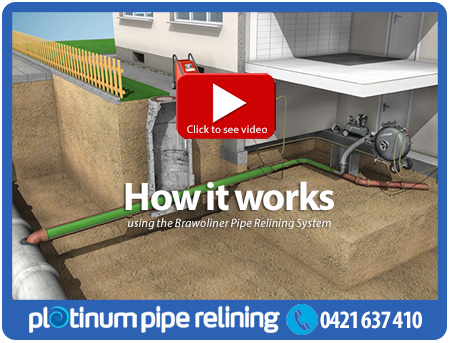 Here at Platinum we will accurately diagnose the problem before recommending pipe relining so if you are in the Cremorne area and discover a blockage get us in to take a look.
Our Closed Circuit TV allows us to pin point the blockage. If we discover a broken or collapsed pipe the solution is easy.
We'll bring out our pipe relining equipment to get your Cremorne place back in shape as soon as possible.
The process involves a pliable resin that is inserted into the pipe. This then hardens into the existing shape - in essence a pipe is created within a pipe. The product is durable and becomes harder than PVC.
We are experienced doing this type of work and you can trust that the quality of our workmanship will be of the highest standard possible.
Our professionalism is obvious from the outset. We are punctual. We are friendly and our prices are fair and honest.
We also offer other services from fixing that leaking toilet to larger fit out projects.
Our 24 hour service is also invaluable. It means you have someone to turn to at odd hours to get you out of a fix. Someone you can trust to do the right thing because we want to ensure every new customer keeps coming back for all their plumbing needs.
So no matter what the problem, call us first. We are reliable and provide true long term solutions.
We are also fully licensed and insured and offer a 100% guarantee on all our work.
Rhys is the one to talk to about pipe relining services in the Cremorne area.
You can reach him on 0421 637 410 or via email using the form on this page.