Why excavate when you can choose pipe relining for your Cromer property?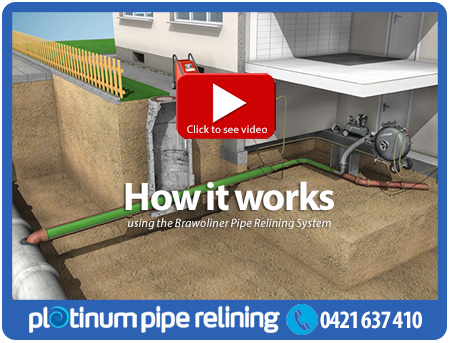 If you've discovered damaged or collapsed pipes then often the first thought is that you'll have to dig them up to replace them.
Your garden will need to be dug up, maybe even the driveway depending on where the problem is.
However with pipe relining, your Cromer property will remain intact. And the cost will be a lot less than if you have to call the excavators in.
At Platinum Plumbers we offer professional pipe relining services in Cromer and the surrounding suburbs.
The way it work is that there is no need to remove the affected pipe. It remains there but is repaired using this new technology. A resin liner is inserted into the pipe and moulds to the inside creating a new pipe within the old. The material hardens and will last for many years to come. The process is much quicker than the old way, a lot cleaner - and best of all a lot cheaper!
We have spent time learning this new technology and investing in the equipment required to do the job as professionally as possible. Our team knows exactly what to do and how to do it and you can be sure the workmanship will be of the highest standard.
We have been working in the region for years and also know the type of plumbing typical to the area. This helps us make the right decision and take the best course of action when it comes to any plumbing job around the home or office.
So don't panic when you discover a problem with the underground piping. This new way of doing things makes life a whole lot easier for everyone.

For top pipe relining services in Cromer contact Rhys on 0421 637 410.
To send an email use the form above and you'll hear back from us shortly.