Why excavate when you can choose pipe relining for your Crows Nest property?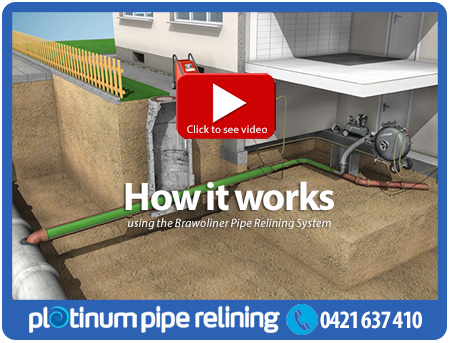 Why choose Platinum when considering pipe relining in Crows Nest?
For a number of reasons:
Honesty:
We provide long term solutions and not quick fixes. We are upfront and won't lead you down a path that is more expensive than necessary.
Workmanship:
Our workmanship is of the highest quality and always meets the Australian Standard. We are fully licensed and trained with the experience necessary to complete each job in the best way possible.
Fair prices:
Our honesty ensures we won't waste time and then charge you fir it. We are efficient at what we do which helps keep our prices competitive.
What is pipe relining?
If you are considering this in the Crows Nest area we're the ones to talk to first. No point getting anyone in to find out a pipe is broken and then have to turn to someone else for pipe relining.
We can arrive at you Crows Nest property promptly to make an initial and accurate diagnosis. For a blockage we can use our high pressure water jetter to flush it way. For cracked and broken pipes we offer pipe relining.
It means your Crows Nest property will remain intact without the need to dig ugly trenches. It means no heavy equipment that can cause damage to your valued garden. It means no damage to pools or driveways. The best option all round.
It involves inserting a lining, made of a flexible resin, which adheres to the inside of the pipe to create a new one inside the old. The substance becomes harder than PVC to provide a long lasting solution.
We are also fully licensed to do all types of industry work from residential, through to industrial and commercial projects. Plus we are available 24/7.
For more information contact Rhys on 0421 637 410 or send an email via the above form and he'll reply shortly.