Pipe relining is the latest solution to a once messy and costly problem.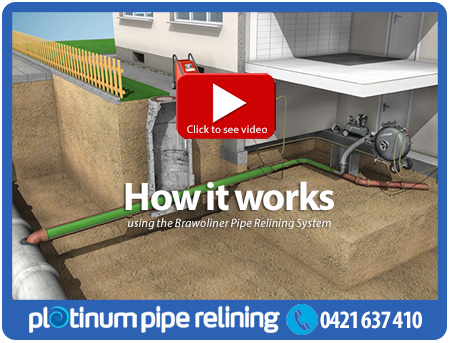 Darlinghurst now can enjoy these great benefits that guarantee a more cost effective and precise outcome.
Our trained service professionals can locate and identify problems in your sewers or drains without the need to dig. All from the surface, our technological solutions give us quick and easy access to the information we need to ensure the right course of action is chosen.
We utilize the Brawoliner technique, featured in the video above, to insert a lining into the existing pipe. This is done right from the drain opening and is the least time consuming method available. With the lining fixed in place and set, the pipe is not only repaired and fully functional, it is actually stronger than when it was first installed. It is this pipe relining and other services that we are excited to bring to the Darlinghurst region.
Beware the potential disaster...
All too often we are called out to fix what an inexperienced or underqualified tradie has managed to stuff up. Pipe relining is a task that takes expertise, and this is what residents and business owners in Darlinghurst should expect. When done by a fully qualified professional, it is a solution that will save problems and unnecessary cost in the long run. Don't take the risk!
Why not ask us about our full range of services?
We are here to help. Our business is locally owned and operated and as such, we are the best choice for the Darlinghurst region. Pipe relining is just one of our fields of expertise so pick up the phone today to have a chat about how we can find the right solution for your specific requirements.
It's all in a days work so call now on 0421 637 410.
Alternatively, you are welcome to submit an email enquiry using the online form above.