For professional pipe relining services in Double Bay, call us today.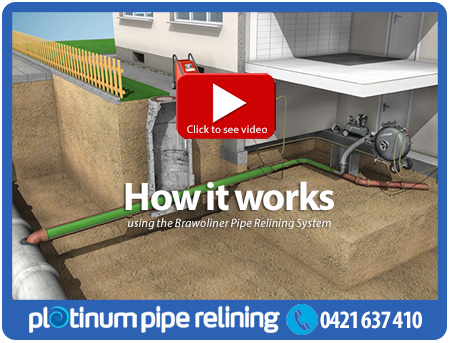 What exactly does it involve?
Well, pipe relining has completely changed the face of the industry. Double Bay is now fortunate to have access to our expertly trained and equipped team that has unique access to the Brawoliner technique. Have a look at the video above to see exactly why it is a game changer.
In the past, broken pipes meant expensive work. This is because they needed to be dug up and replaced. Of course, this meant excavating trenches on your property, installing new structures and removing the cause of the damage. Equipment, man-power, time and replacement parts all adds up.
Double Bay homes and businesses need not suffer the indignity again. Pipe relining has slashed the operating costs and time needed to complete the task. Not only that, no more digging means neater work and less cleanup. Best of all, when the job is finished, the original structure that is still in place is actually stronger than when it was first installed. This technique increases the lifespan of your sewers and drains.
The best news is that our new and existing customers can be secure in the knowledge that this and other services are being delivered by the same tried and tested local professionals. We are still the most trustworthy name available. The same punctual and respectful callouts, upfront costings and prompt customer service.
To find out more speak to Rhys on 0421 637 410 or send him an email via the above form and he'll be back in touch shortly.