For fast, effective pipe relining services in and around Dover Heights.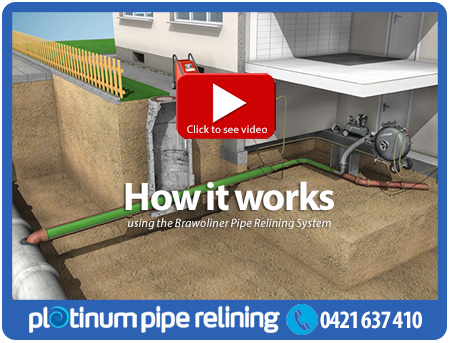 Times have changed and the days of digging up and replacing damaged pipes are behind us. If you have ever required this type of service you would remember the mess and hassle that ensues.
You'd also remember how costly and inconvenient this type of surprise usually ended up. Especially taking into account the restoration of your yard that had to follow.
Nowadays the stress is gone from this type of scenario. We offer the most comprehensive and efficient pipe relining service in the Dover Height region. There is no more need to dig so when the problem emerges, the anxiety associated with the old inconvenience is gone.
How does it work?
Take a look at the video at the top of the page. Utilising the revolutionary Brawoliner technique, the pre-existing piping is simple reinforced from the inside. No more replacements so minimal fuss. With this technique, we simply create a brand new pipe within the old one. The resulting structure is stronger than the original one. If you ever discover broken or leaky pipes in your Dover Heights establishment, pipe relining is the obvious solution.
We have the expertise and the right equipment to ensure that we are the number one choice for pipe relining. Across Dover Heights you will not find another team that can offer the same reliable and comprehensive service. Not only that, our fee schedules are the most competitive available. The decision is easy. We're here to help.
Don't waste time trying to decide who to call. Pick up the phone as soon as you suspect a problem and we can come to the right solution for your circumstance. All our services, including our pipe relining options come with obligation free quotes. There is only one right choice for Dover Heights.
To find out more speak to Rhys on 0421 637 410 or send him an email via the above form and he'll be back in touch shortly.