Damaged pipes? We are the relining specialists in Drummoyne.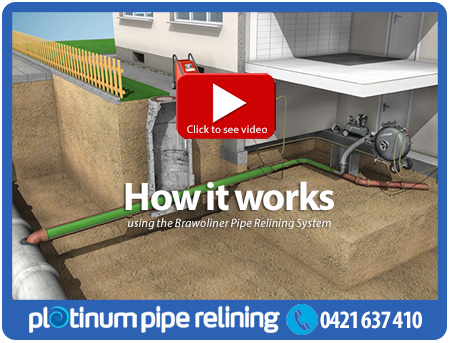 The process of pipe relining ensures the least amount of damage to your Drummoyne property.
There are no heavy, expensive excavators involved so no digging and no mess!
How does pipe relining work? We will arrive at your Drummoyne home or place of work equipped with all the gear needed, regardless of the scenario.
So when you first discover a blockage, we'll be there fast to make an accurate diagnosis.
You will know it is accurate because our closed circuit TV camera will show you on a screen.
Our water jetter will flush the blockage away if possible.
If we see a more serious problem and the pipe needs replacing, there's relining, which is the least disruptive solution for your property in Drummoyne or surrounding area.
The process involves placing a liner, made from a flexible resin, into the affected area. Once in place it is moulded to the inside wall of the pipe before becoming hard and creating a new section of pipe where needed.
This is why it is critical that whoever you call out knows how to do this process correctly and has experience and the right equipment to ensure the work is done as professionally as possible.
If not, it could be more costly than it should be.
Our fully licensed and insured tradesmen are specialists in this type of work. We do it day in and day out and have the results to prove the effectiveness of this solution.
We also specialise in all aspects of the trade including hot water, gas and backflow prevention and can take on any residential, commercial or industrial job regardless of size.
For professional pipe relining in Drummoyne call 0421 637 410.
Alternatively send through an email using the above contact form.