Have you just discovered that your drains have fallen victim to tree root incursion or just wear and tear?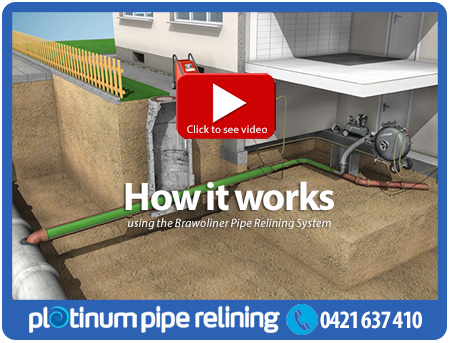 You can avoid all the old inconveniences that usually ensued when you make this type of discovery by calling on our Edgecliff pipe relining expertise.
We are your best choice when you need a permanent solution to your drainage issues. All our services including pipe relining are available beyond Edgecliff and we are the most affordable option as well. Our team is the most professional around and every one of our technicians is fully trained, qualified and experienced at the tasks you call on.
With pipe relining, your Edgecliff drains, pipes and sewers are completely restored in less than a day. The solution is permanent and the resulting structure is stronger than the original. This approach to an old problem is vastly different from the old ways. Remember when leaky or broken piping meant digging up your back yard? Not anymore! All the work is done from the surface.
There are so many benefits associated with this type of approach. Not everyone can offer what we do however: take a look at the video at the top of the page to see exactly how it's done. As you can tell, the amount of time and equipment saved with this approach means the task is a fraction of the cost of the old method. Why not benefit from our preparation?
We still provide our new and existing customers the same tried and true professionalism you have come to expect. All our technicians are friendly and reliable, and there are no hidden fees and costs.
To speak to an expert about pipe relining in Edgecliff, call us today. You are welcome to email an enquiry using the form in the blue box above.
To find out more speak to Rhys on 0421 637 410 or send him an email via the above form and he'll be back in touch shortly.