Drawing from our decades of experience and combining this with the acquisition of the most advanced technology, we can handle jobs that once were messy, time consuming and costly.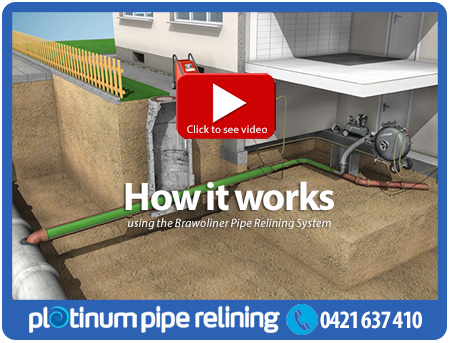 Pipe relining in Elizabeth Bay is the fastest, neatest and most cost effective option when you discover leaking or broken piping and drains.
This process is trenchless. That means that there is no longer any need to excavate your property to get at the problem pipe. Everything is handled above ground, right from the start until the moment of completion, The problem is located by CCTV fed into the pipe from the opening. Additionally, all the repair work is done from the same point by inserting a resin soaked liner into the system to create a complete and permanent seal over the damaged area.
If you choose our Elizabeth Bay pipe relining option, you are choosing the most advanced solution in town. If you'd like to know more about the details of the procedure then click on the video at the top of the page. We are able to offer this revolutionary new service because we have made the investment, both with respect to the technology and also in terms of training and expertise.
If you decide that pipe relining is the right choice for your Elizabeth Bay home or business then you will soon discover the myriad benefits that follow. Notably, the restored pipe is actually stronger than the original. Additionally, this approach avoids using joins so inconvenient tree root growth will be prevented from causing further damage.
Perhaps the most reported benefit by our customers who have chosen this option is that the job is actually all over and done with in a matter of hours! This means that your pipes and drains are fully functional again the very same day. What's more, all the time saved means the work is complete at a fraction of the cost of the old process.
To speak to us about Elizabeth Bay pipe relining, call Rhys on 0421 637 410.
You can also send an email using the form in the blue box above.