Now available for Epping and the surrounding region, this revolutionary new process is the best way to tackle broken and leaky pipes, drains and sewers.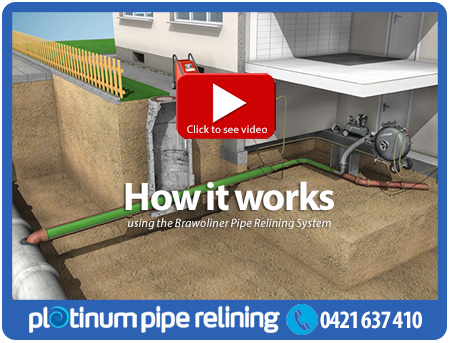 What is pipe relining?
Your original structure is left in place and a complete seal is created on the inner surface. Have a look at the video above to see exactly how it works.
Our Epping pipe relining confers significant savings compared with the old methods. The entire process removes any requirement to dig trenches or excavate your property. This means that there is less equipment involved and the work only takes a few hours to complete.
When the work is complete, your restored pipes have an increased flow capacity. The pipe relining technique we are offering our customers in Epping creates a smooth inner surface that improves the performance of the original structure. There is no more joins which also guarantees smoother flow. What's more, there is absolutely no destruction of any of the original installations because the entire process leaves everything intact.
Still providing our reliable services that Epping is used to, we are extending our range to accommodate pipe relining. Don't hesitate to get in touch. Make sure that you speak to one of our experts first before going ahead. We have the right training and background to ensure the best solution is found every time.
So if you are interested in finding out about pipe relining and our other fields of expertise for the greater Epping region, we are ready to take the call. You can also be provided with an obligation free quote.
Call Rhys on 0421 637 410 or send us an email using the form in the blue box on this page.