For first class pipe relining services in Forestville, call the experts.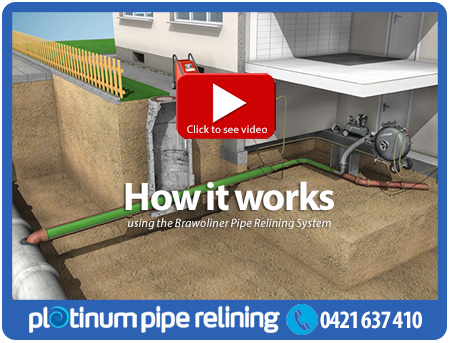 When technology advances, industries have to adapt. If your team is not riding the crest of innovation then you will pay for their complacency. If your Forestville tradie doesn't offer pipe relining, then you miss out on huge savings and less inconvenience. We have done the training and made the investment in this revolution in flow restoration and as such, we can pass on the benefits to our customers.
Pipe relining is a very simple solution to a once problematic issue. There is no longer any need to excavate or dig trenches in your Forestville property; all the work is done from the surface! The video above shows exactly how it works.
It is so important that you choose the right team for the job. As with all technologies, it is important to know exactly what you are doing so that the right options are chosen for the particular situation. We have put in the hard yards and have cultivated the right skills and experience to be able to provide all our customers with a 100% guarantee on all work done. Why risk going with someone else?
Everybody can benefit from our Forestville pipe relining work. Home owners choose this option because it's the most affordable and completely bypasses digging up the yard. Business owners make this choice because the flow is restored within hours which minimizes the impact on the business day. Strata managers benefit from this technique because residents barely notice the interruption.
Keen to know more?
Let's chat about finding the best way forward for your circumstances. All our options, including pipe relining, are available beyond Forestville. All our advice comes obligation free including quotes. When you speak with one of our helpful team members you will know you are speaking with the local experts.
To speak to us about what we can do for you, call today or send an email using the form above and we'll get back to you asap.
To find out more speak to Rhys on 0421 637 410 or send him an email via the above form and he'll be back in touch shortly.