Pipe relining in and around Glebe is an easy decision when you choose the experts.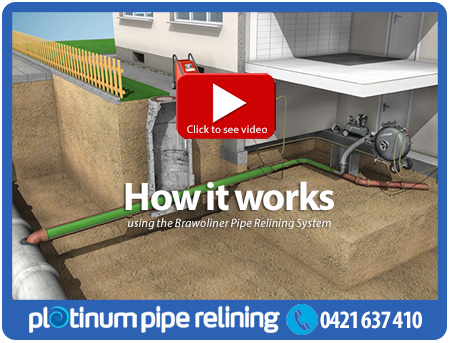 Can you remember when finding out your pipes, drains or sewers were damaged meant a timely and costly repair job? No one likes the interruption to their life that used to be caused by this sort of problem. Thankfully this is a thing of the past. Our Glebe pipe relining service has changed the face of flow restoration and leak repair for good.
It's really quite simple when it's all said and done. Take a look at the video on this page to get a detailed view of this new procedure.
Simply speaking, the most essential difference is in the approach. Before, damaged pipes meant they needed to be replaced. Either tree roots had grown into them or any number of other factors had contributed to the damage. Replacement of pipes means digging them out.
With the pipe relining service that we are providing the residents, home owners and businesses in Glebe and the surrounding suburbs, all the work is done from the surface. Excavating your property to locate and replace the damaged region is circumvented because we are able to complete the work whilst leaving the existing structures in place. When the work is done, the newly lined pipe is actually stronger than the original.
Ask around, we are the most trusted name in the book. Glebe has called on us over the decades to handle the toughest of jobs and pipe relining is no exception. It's imperative that you capitalise on our expertise and professionalism so that you can be assured the work is done to the highest standard. Not only that, our prices are the most affordable you can find. This is because we get it right the first time and come fully prepared which means there are no extra or hidden costs.
Pick up the phone now to speak to us about your options. Ask about our pipe relining service for Glebe or any number of other jobs we are able to handle for you.
To find out more speak to Rhys on 0421 637 410 or send him an email via the above form and he'll be back in touch shortly.