Pipe relining is the perfect solution for broken pipes and sewers in and around Glenhaven.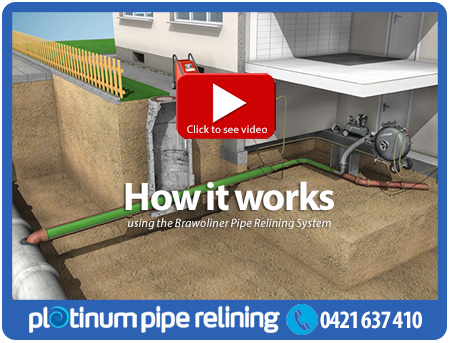 Avoid unnecessary replacements with this amazing new technique. It's quite simple, instead of installing new fixtures, we just insert a resin soaked liner into the piping to completely cover the damaged area. Using this method we are actually creating a brand new pipe within the old one that is much stronger than the original.
This technique isn't available everywhere. We are the Glenhaven experts that have taken the time to get qualified and we have invested in state of the art pipe relining equipment. We are available in the surrounding suburbs to provide this option to additional customers.
You really need to make sure that your tradie has the experience and expertise and we have this in spades.
There is no more digging required.
Essentially, this procedure is done from above the ground. First of all we find the damaged area using our CCTV equipment. Once we have identified the area and assessed the damage, we use the Brawoliner method as shown in the video above. Our Glenhaven pipe relining services will save you time and money. Make sure you choose this option.
We are still available around the clock to take care of all the usual tasks that we are trusted with. Our expertise extends beyond pipe relining, and we have been the port of call for local business owners over the years. This is because we never cease to provide our customers with the most professional and conscientious service. Take a look at a sample of what we have on offer above.
So if you are considering pipe relining for your Glenhaven home or workplace,
give us a call now on 0421 637 410.
Why not email an enquiry using the form in the box above. We'll get back to you asap.