Don't wait for your busted pipes to be fixed for longer than you have to.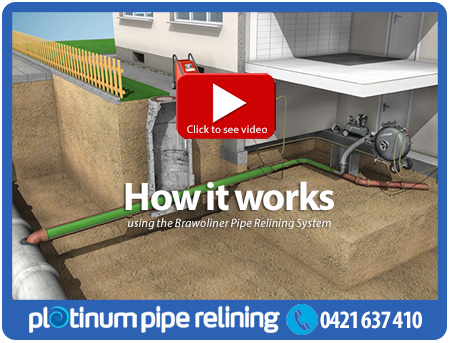 Call us in to do pipe relining at your Gordon home or business and get back to your normal routine as soon as possible.
When the drains start blocking, it could be any number of things causing the problem. So when you get a professional in to have a look, make sure they have all the latest tools and that they specialise in pipe relining. We service Gordon and surrounds and offer a genuine 24 hour service to ensure you aren't inconvenienced for longer than necessary.
What happens when we first arrive? We will correctly diagnose the problem. We have a CCTV which shows us where and what the problem is. Once we have ascertained that, we can provide the best long term solution.
Fingers crossed we will be able to get rid of the blockage using our high speed water jetter.
If we find serious damage, no need to panic and imagine the diggers moving in, because we are fully qualified and experienced to be able to offer professional pipe relining services in and around Gordon.
Once the pipe has been cleared, the machinery allows a resin liner, that starts out flexible, to be guided to the problem area. Once in place, it is fixed to the inside wall and becomes a new, fully sealed section that is as, or more durable than what it replaced.
The entire process is much quicker than if we needed to bring the excavators in which helps keep the overall price down because we are there for less time and don't need to factor in the heavy machinery costs.
Talk to us about pipe relining at your Gordon property by calling 0421 637 410.
If you would like to send an email just fill out and submit the contact form above.