Pipe relining is the best solution to broken pipes in and around Greenwich.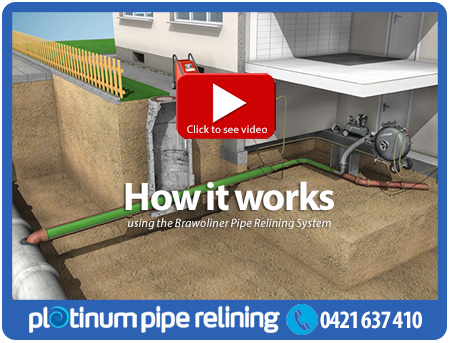 There is a new solution to an old problem. One that completely removes the mess, hassle and expense of a once inconvenient and dreaded problem.
If you live in the wider Greenwich area, there is no longer any need to dread the discovery of leaking or tree root compromised pipes and drains. What once took days now takes hours with pipe relining. Check out the video to see the Brawoliner technique in action.
Because everything is done from the surface – start to finish – there is no need to call in the heavy artillery. Repairing the problem no longer requires excavation or replacement parts. What's more, because we are fully qualified and trained, our customers receive complete 100% guarantees on all of our work. You just can't beat that.
Our prices are the most competitive available. This extends beyond our pipe relining to all our services that we provide in Greenwich and the surrounding areas. When you engage one of our experienced professionals, you can rest assured that the job will be done right the first time. Ask around: our reputation is second to none.
If you choose pipe relining for your Greenwich property, it is essential you talk to the experts first. Every option isn't equal, especially in this field. Avoid another horror story.
As the experts in flow restoration and damage repair, we have serviced the Greenwich region for decades. As such, we have been able to integrate pipe relining into our already comprehensive skillset. Businesses and residents in the region have already benefitted from our investment and we have made the choice easy!
To speak to us about what we can do for you, call Rhys on 0421 637 410.
If you would like to send us an email enquiry, you are welcome to use the form in the blue box at the top of this page. We will get straight back to you.