Pipe relining is one of the best solutions when you have serious drainage issues at your Hornsby home or workplace.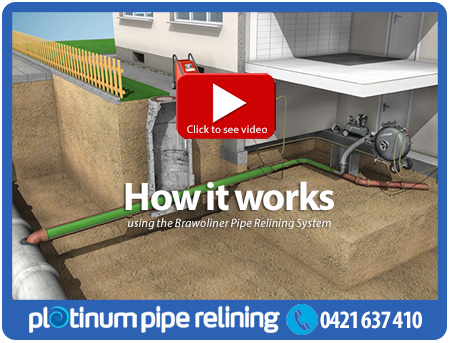 For all your pipe relining needs in the Hornsby district, it is definitely worth your while contacting us.
One of the main benefits is that we specialise in pipe relining so can quickly sum up the situation at your Hornsby home or business.
There are many reasons for blockages and if you are lucky the solution will be straightforward.
Using our closed circuit TV camera we will be able to find out exactly what's going on down under. A simple flush using our jetter will get rid of most problems and allow everything to work again as it should.
Unfortunately sometimes the solution isn't that simple.
But that's when we can recommend pipe relining.
It is such a terrific solution for your Hornsby place because it is non-invasive. By that we mean all the work is done below the surface and there won't need to be excavation works to get to the problem.
As the name suggests, we just reline the damaged pipe.
We have the gear to be able to insert the liner that starts out flexible so can be moulded to the correct diameter and is then pressurised into place before becoming hard and solving the problem.
It 's why when you first discover a problem we urge you to call us because not everyone offers this solution. Some are still stuck on the old ways that are messy and time consuming. We have moved on as technology has improved dramatically and we know from experience that this method really works.
We are also available in an emergency and offer a seven day a week 24 hour call out service.
Call us today and ask about pipe relining for your Hornsby property – you won't regret it.
Or fill in the form on this page to send an email.