Don't dig when there's a pipe relining specialist in Hunters Hill and surrounding area. It's the clean solution when you discover serious underground issues.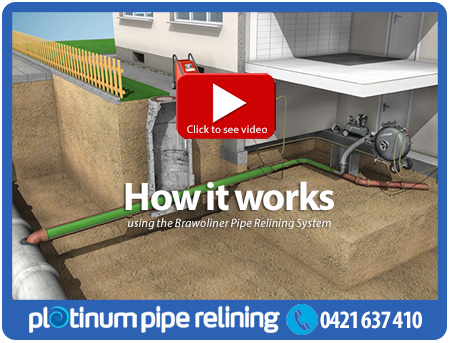 There's no going back to the old ways when pipe relining is a long term solution for your Hunters Hill home or place of work.
As pipe relining specialists, we arrive quickly so your Hunters Hill property isn't out of action for longer than necessary.

First up we pinpoint the problem. We are able to do this accurately using a closed circuit television camera. We have a screen above ground that shows us the issue. Once we know what we are dealing with, we can offer various solutions.
If we see no damage and just an obstruction our jetter can flush it away using a high pressure water stream. It's environmentally friendly and highly effective.

If, however there is serious damage, we can offer pipe relining that ensures no digging and so no mess at your Hunters Hill place.
How does it work?
Our state-of-the-art equipment allows us to insert a liner made from resin that starts out pliable so it can be moulded to the exact shape needed.
Once in place it is pressed to the inside wall before hardening to become a fully sealed new pipe that lasts for years.
The fact that we offer this solution, and not all companies do, is just once of the benefits of getting us in to help.
We also do all jobs in the trade and are proud of our professional approach and attention to detail that always ensures total customer satisfaction.
Plus our efficiency ensures fare prices because we don't waste your time or ours.
We're also available around the clock from Monday through to Sunday so you are never left waiting.
Pipe relining is what we recommend when we discover serious damage at your Hunters Hill place so call today and ask how we can help.
To find out more speak to Rhys on 0421 637 410 or send an email using the form above and we will get back to you shortly.