Clogged pipes causing problems? Ask about our relining services in Kensington and trust you are speaking to the experts in this innovative solution.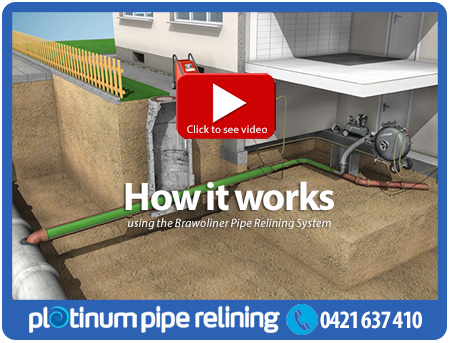 Don't let the thought of digging get you down. When it comes to damaged pipes there's relining available for your Kensington property.
This method totally eliminates the need for costly excavators that may damage precious gardens, pools, paths or driveways.
So once we know what it is we are dealing with, we can choose the right tools for the fix.
Blockages:
Many things can cause problems from a small object like a toy getting stuck to grime and hair build up.
If this is what we see on our CCTV camera, we'll bring out our environmentally sensitive solution – a high pressure water jetter. This can dislodge the toughest item while also giving everything a good clean out to help prevent the same thing happening again.
But what if there's a more serious issue?
If we discover damage to the pipe, we have the tools and skills to undertake relining, which prevents damage to your Kensington home as the work is carried out below ground.
As it suggest, a lining that is made from a flexible resin is fed down the affected pipe to create a new fully sealed tube within the old one. Once in place it hardens to provide a long-term solution.
Pipe relining isn't something always offered in the Kensington area which is why we are the ones to call when you first discover an issue because if it is more serious than first thought we have the practical and cost effective solution.
Plus we are friendly, professional and easy to deal with as our growing list of clients confirms.
For expert advice on pipe relining we can be at your Kensington no matter the day or time to solve the problem.
To find out more speak to Rhys on 0421 637 410.
Like to send an email? Just use the form above and we will respond as soon as we can.