Pipe relining at your Killarney Heights property is the way to go when serious damage is discovered. There's no mess and the results are amazing.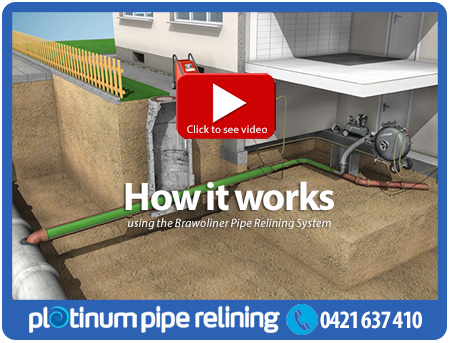 When it comes to knowing what goes on underground at our homes or workplaces we don't really care until there's a problem.
Blockages bring everything to a stop and need to be addressed straight away.
We offer an emergency call out service and if needed can recommend pipe relining in Killarney Heights.
But first things first. Our closed circuit TV camera (CCTV) is vital for correct diagnosis. On a screen above ground we are able to see what exactly is causing the problem.
Hopefully a flush with our high pressure water jetter will do the trick and give everything a good clean to prevent clogging happening again in the future.
If the pipe is damaged, we can offer relining which means NO EXCAVATION is needed at your Killarney Heights place.
Because the liner starts out flexible, it can be easily moulded to the diameter of the existing pipe to create a new section within the old one.
The resin it is made of, once in place, becomes hard and durable just like new.
So when calling help in an emergency it is wise to choose a business that offers this fix. Because if there is serious work that needs to be done you'll want the latest technology that has been tried and tested and won't cause unnecessary headaches and create more work when it comes to the clean up.
With pipe relining, your Killarney Heights gardens remain intact because there is no need for heavy diggers and the like. We just roll out the lining machine and all the work is done below the surface.
Like to know more about pipe relining in Killarney Heights?
Call us now on 0421 637 410 and we are more than happy to explain how it works.
Or jot down you query in an email using the above contact form and we will get back to you as soon as we can.