Require information about pipe relining in Kings Cross? Talk to us about how it works and how it can benefit your property by eliminating costly and messy excavation.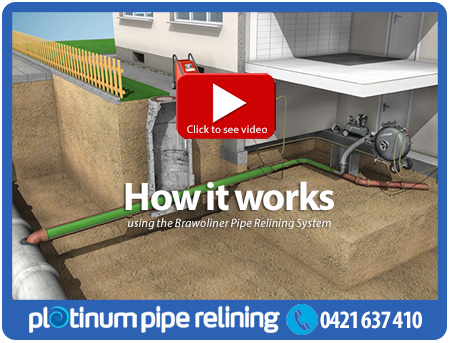 Did you know there's a no dig solution when pipes become damaged? It's called relining and in the Kings Cross area we can help you out.
We caught on early that this solution far outweighs the old way of removing the existing pipe and replacing it with another one. The way relining would work at your Kings Cross place, is that a flexible resin liner would be inserted into the affected area to create a new pipe within the old one.
The material used is sealed into place and then becomes as hard and durable as any drainage product on the market.
Of course we initially find out what is causing the blockage using a closed circuit television camera and an above ground screen so we can see where the problem is and what is causing the issue.
In many cases our jetter can flush things clean using a powerful stream of water, which is an environmentally friendly fix.
But for serious problems there's pipe relining and in the Kings Cross region we are the experts because this is what we specialise in.
We get the job done properly, for a fair price and all our work comes with a 100% guarantee.
When dealing with us we won't let you down. From the minute we arrive (on time) to the time we leave we are professional and efficient. That means no time is wasted and this is what helps us keep our prices competitive.
Plus we do everything in the trade from the smallest home job to large commercial projects.
So no matter what you need to be addressed around the home or office, call us first on 0421 637 410.
And ask about our pipe relining services in Kings Cross and trust we have the experience needed to ensure a quality outcome.
Or send through an email by filling in and submitting the form on this page.