If you're looking for a practical, long lasting and no mess solution to the problem of damaged pipes, ask about our relining services in Leichhardt.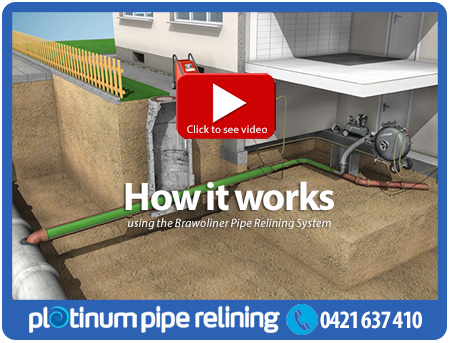 Pipe relining in Leichhardt is what we specialise in, so put aside thoughts of digging, dirt and mess. When you discover serious underground issues call us first.
When we arrive, the very first thing we'll do is find out what exactly is going on. We do this using a tiny camera on the tip of a probe that we insert into the affected drain.
This shows us footage of the affected area and from there we can recommend what to do next.
Initial diagnosis is critical to a successful outcome and long-term solution. It's no point clearing one problem away only to have another issue in the not-too-distant future.
Simpler problems are usually dealt with using a water jetter. This involves a high-pressure stream of water that is able to get rid of stubborn obstructions.

Then for the more serious issues there's pipe relining.
In the Leichhardt area pipes are getting old and brittle and will need to be attended to. With this method we are able to insert a liner made from resin that is moulded to the desired diameter before it hardens to provide a fix that is both effective and extremely long lasting.
It totally eliminates digging. So no upturned gardens or driveway as everything stays intact. Great for you and for us because there are no excavators needed.
With pipe relining, we can be at your Leichhardt property fast ready to go.
We are on call 24 hours a day seven days a week and will aim to fix whatever it is that's needed to be done as soon as we can so your life can get back to normal asap.
Don't dig when there's pipe relining on offer in the Leichhardt region.
To find out more speak to Rhys on 0421 637 410 or send an email via the form above and we'll reply shortly.