Ask us to explain how pipe relining works and help keep your Lindfield property free of excavators, dirt and mess! You won't regret it.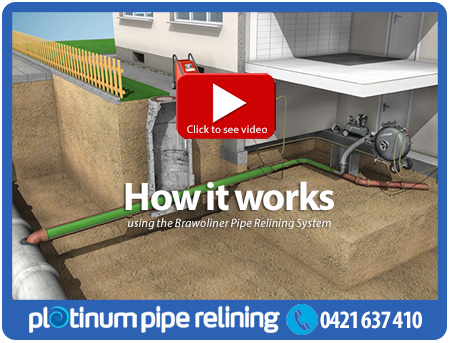 We all know that nothing lasts forever and that includes pipes. So when there's a problem you want the team with experience in relining to ensure there's no damage done to your Lindfield house or workplace.
How does pipe relining work?
When we arrive at your Lindfield place we will assess the situation so we know what we are dealing with.
We do this by taking away the guesswork. We have a closed circuit television camera that is on the tip of a probe that we insert into the affected drain.
Using this state-of-the-art technology enables us to actually see for ourselves, and to show you, what is going on that is causing the problem.
So if it's just clogged, we'll roll out our jetter. This uses water at extremely strong pressure to budge the obstruction and flush it away.

However, if we find cracked or damaged pipes, we offer relining as the cleanest fix for your place in Lindfield and surrounding area.
What is involved?
Using a liner that starts out flexible, we have a special machine that feeds it down the drain. It is then fixed into place after moulding to the correct diameter.
Once that is done it hardens to create the new pipe in the old one.
It has been tried and tested and lasts as long as any competing product on the market.

Let us solve your problem with pipe relining and keep your Lindfield garden intact.
No digging means no mess and that ensures everyone is happy.
As well as pipe relining at your Lindfield property we do everything in the trade and have all current licenses and registrations.
Call us today on 0421 637 410 or send through an email by completing and submitting the contact form on this page and we will get back to you shortly.